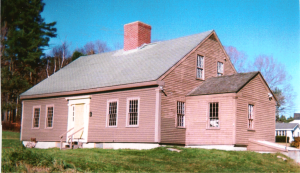 The Morrell-Sherburne House is the home of the NBHS.
It is believed to be the oldest house standing in North Berwick.
Please stop in for a tour of this historic property.
Open to visitors from mid-May to mid-September – every Wednesday from 10:00 a.m. to 2:00 p.m. & every second and fourth Saturday from 10 a.m. to 12 p.m. from June to August.